What we do:
Anyload provides a variety of custom weighing and force measurement solutions. Our team of engineers with a combined total of over 150 years of experience in the industry will work with you to design load cells tailored to your needs. We work with companies both large and small to fulfill their varied requirements ranging from ultra-sensitive medical instruments to heavy-duty mining trucks, to cutting-edge research applications. Since 1991, we have provided our OEM clients with high-performance, rapid turn-around weighing solutions with the experience and foresight to help you meet every challenge.
From rocket launching pads that demand resistance to heat, vibration, and steam, to underwater testing sites that constantly test our high pressure and saltwater product enhancements, we are eager to take on whatever technical challenges expected of us. Our industry-leading in-house laboratory features an expansive array of testing equipment, with deadweight test machines up to 10 tons, hydraulic test machines up to 600 tons, and many other application-specific testing machines to help us optimize prototypes and deliver to you OEM weighing solutions that meet all performance demanding requirements.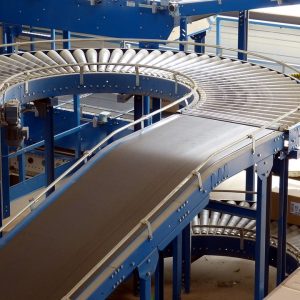 Some of the industries we have worked in:
Aerospace & defense
Agriculture & food
Commercial fishing
Construction
Logistics, cargo, & transportation
Mining, oil & gas
Manufacturing
Medical & pharmaceutical
Renewable Energies
Scientific & educational
Sports & entertainment
Waste & recycling
Why Anyload?
Experienced Customer Service and Engineering Team
Fast turnaround times from prototype through production
Can-do innovation, dedication, and relentless determination for every application
As a smaller load cell manufacturer, we are ideally structured to dedicate a high level of attention to our clients, providing fast turnaround times. We work closely with our OEM and R&D partners to develop and manufacture products that meet their every technical challenge and custom specification. Be it height restrictions or decades-long warranties or harsh operating environments, we have the know-how to deliver. Whether you are a laboratory seeking a single unit, an industrial engineering firm on a contract, or a multinational corporation ordering thousands of units per year, we stand ready to help you achieve results on schedule and within a cost-effective budget.
For applications that do not require third-party certifications, our team can generally design a weighing solution within two to three weeks and an additional eight to twelve weeks to manufacture.