Rocket Launching Pad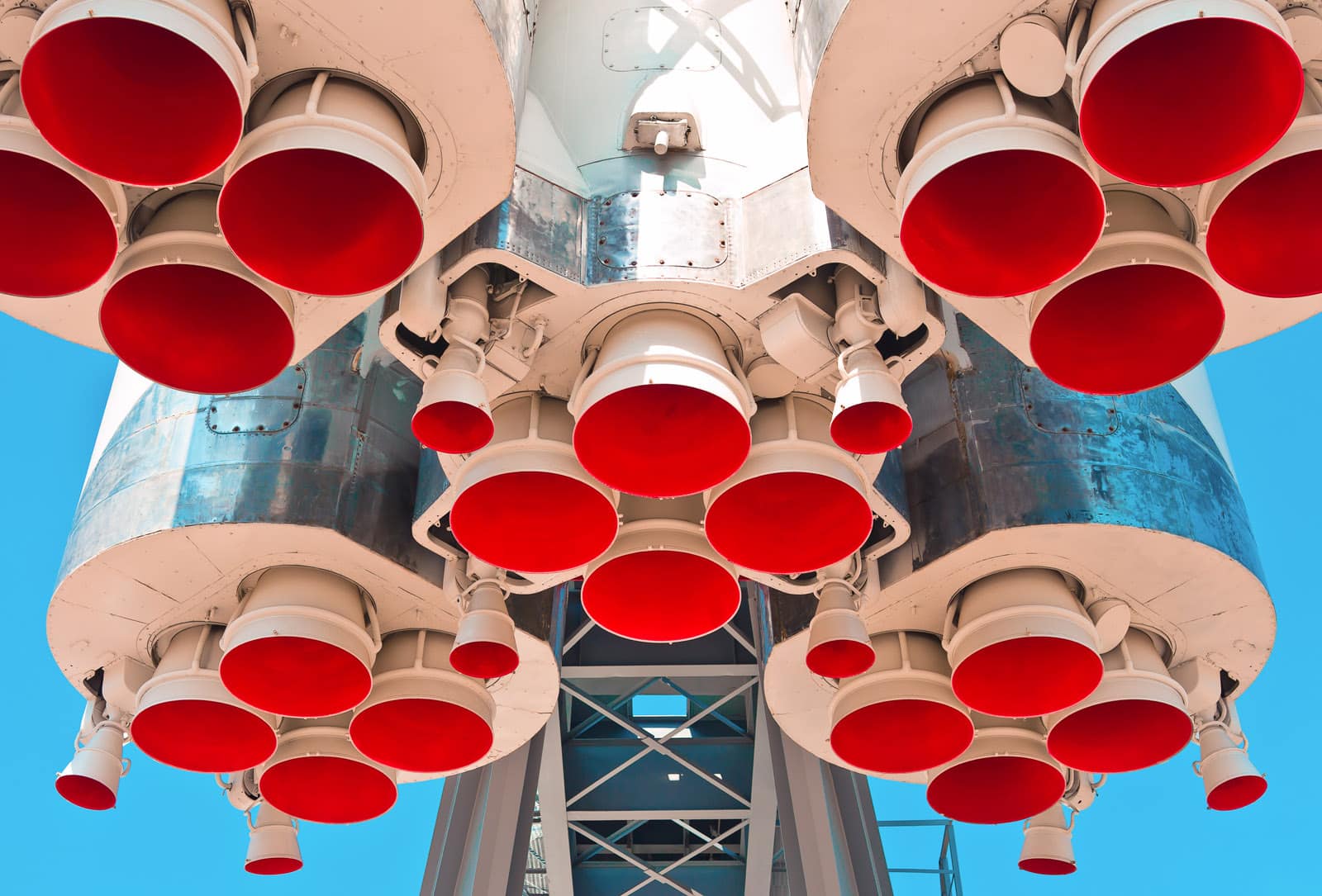 In 2007, we were approached to create a custom designed weighing system that would not only fit a rocket launching pad but also sustain the force and emissions of a launch. Due to the force of the rocket and the emissions produced, our challenge was to design an electronic weighing device that could not only survive the rocket's "ashes test" but that could also give an accurate reading.
Our engineering team determined the possible factors in supplying load cells for a rocket launch: force, heat, steam, water, vibrations and shock. Considering the possible factors of failure, the goal was to protect the strain gage and electronic circuits inside the load cell, making sure the connectors and cables could withstand the rocket's force and emissions.
After a 10 month period of design and testing, we successfully created load cells that were able to survive and contribute to a successful rocket launch.
---
China's First Retractable Stadium Roof
In 2005, we were contracted by Enerpac to manufacture and supply 96 load pins for Nantong Stadium, China's first retractable stadium roof located in the Nantong, Jiangsu, China. Completed in 2010, Nantong Stadium is a multi-purpose stadium that holds 32,244 spectators and is known for being the world's first stadium in which the propulsion and stabilisation of the moveable parts take place hydraulically.
• Materials: Stainless steel and alloy steel
• Capacities supplied: 10t and 150t
• Safe Overload: 150%
• Breaking Overload: 400%
0
88 Stainless steel 10t load pins
88

88 Stainless steel 10t load pins

12

8 Alloy steel 150t load pins
Designed to measure and monitor the tension force of an anchor that reinforces the stability of slopes for the prevention of landslides.
Each load cell half was designed with an individual strain gage and individual cable. When installed, the cable from each of the load cell halves are connected with a junction box.
The overall accuracy level achieved was 3% with a 0.5% difference in sensitivity when the load cell was rotated and used in different positions..
• Material: Alloy steel
• Capacity: 50t
• Safe Overload: 150%
• Breaking Overload: 300%