Anyload at CONEXPO-CON/AGG 2023
Anyload, a leading provider of weighing solutions, recently attended the CONEXPO-Con/Agg Expo 2023 in Las Vegas,
connecting with industry professionals and exploring the latest trends in construction weighing technologies. The
expo offered valuable insights into emerging innovations and opportunities to network with construction companies
searching for load cells, scales, and weighing solutions.
During the event, the Anyload team engaged with exhibitors attended presentations and participated in discussions on
advanced weighing technologies for construction applications. These interactions not only provided insights into the
current state of the industry but also helped identify opportunities for future collaborations and product development.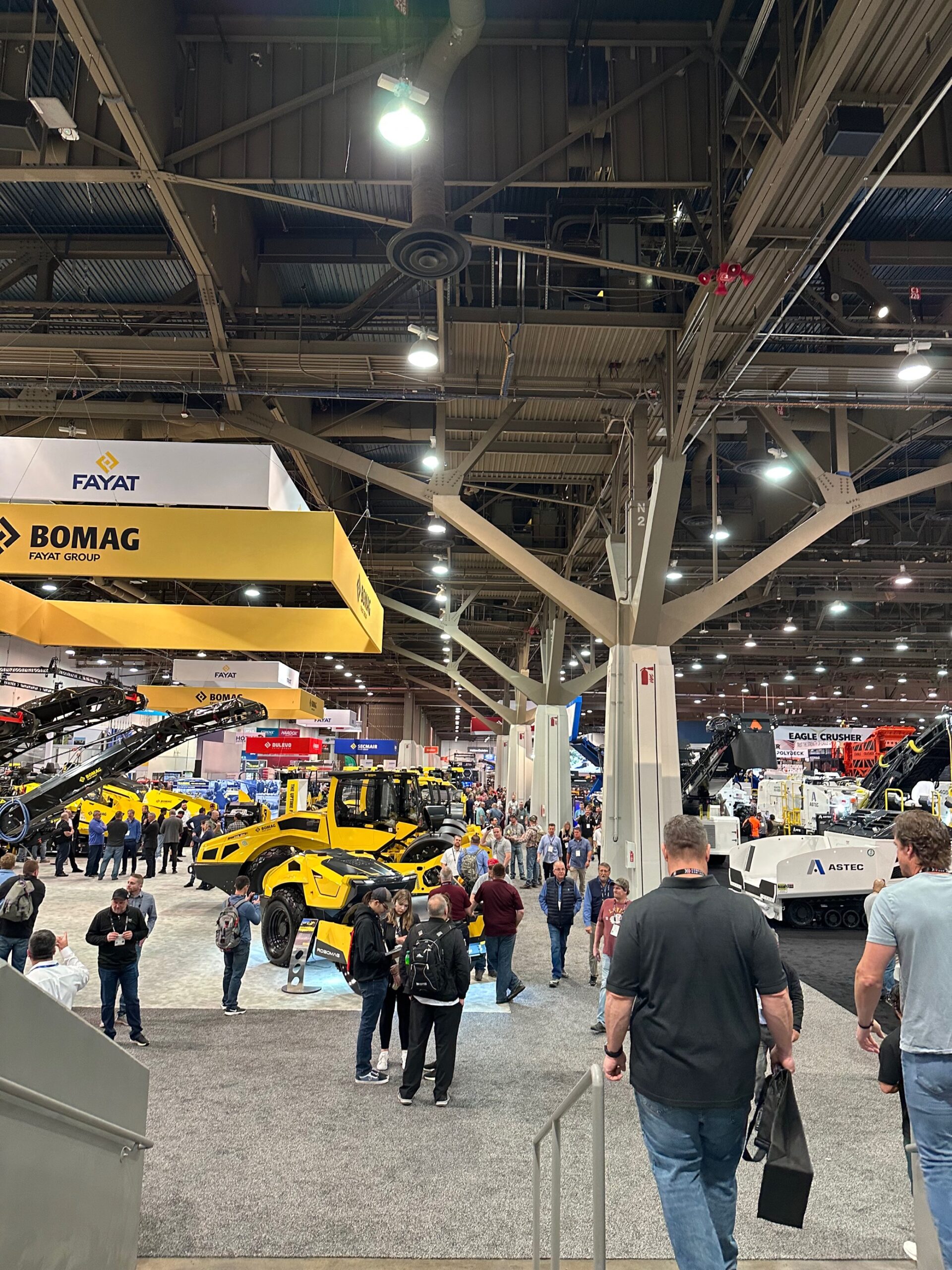 Anyload is committed to offering cutting-edge load cells, bench scales, floor scales, and other weighing solutions tailored to
the unique requirements of construction companies. The insights gained at the Con/Agg Expo 2023 will help Anyload continue to
deliver high-quality, reliable, and accurate weighing solutions that meet the evolving needs of the construction industry.
With the ever-changing landscape of the construction sector, Anyload is dedicated to staying at the forefront of weighing
technologies and providing unparalleled support to its clients. By attending events like Con/Agg Expo 2023, Anyload is better
equipped to offer the most advanced weighing solutions for construction companies across the globe.
Load cells play a crucial role in various construction applications, offering precise and reliable measurement of weight,
force, and load. Here are some common construction applications that utilize load cells:
Crane Scales and Overhead Weighing: Load cells are used to monitor the weight of materials lifted by cranes,
ensuring safe and efficient material handling during construction projects.
Silo and Hopper Weighing: Load cells can be installed beneath silos and hoppers to accurately measure the weight
of bulk materials such as cement, sand, and aggregates, which is critical for inventory control and production processes.
Vehicle Weighing: Load cells are integrated into truck scales and axle weighing systems to monitor the weight
of construction vehicles, preventing overloading and ensuring compliance with regulations.
Structural Monitoring: Load cells are used in monitoring the weight and force applied to structural elements,
such as bridges, high-rise buildings, and dams, during construction and throughout their lifespan. This helps identify
potential issues and ensures structural integrity.
Concrete Batching: Load cells are incorporated into concrete batching plants to accurately measure the weight
of raw materials, ensuring the correct proportions for concrete mixing.
Tension Measurement: Load cells are used to monitor the tension forces in cables, wires, and other tensioned
structures, ensuring they are installed and maintained within safe operating limits.
Pile Testing: Load cells are utilized during pile load testing to measure the force exerted on the pile
during construction, verifying the pile's capacity and structural integrity.