Manufacturer for Weighing and Measurement
Since 1991, ANYLOAD has been an integrated design and manufacturing company specializing in the development and production of load cells, force transducers, indicators, remote displays, weighing and measurement components, and complete scales. In addition to supporting our customers and the conventional weighing industry with an array of standard industry product models, we specialize in customized cost-effective solutions developed to the highest quality standards. We strive for industry-leading innovation while keeping within our fundamental principles of quality, value, and customer satisfaction.
ANYLOAD has expanded our international reach to include offices and warehouse locations in Canada, the United States and China. ANYLOAD Group is comprised of three companies that complete our sales, customer service, engineering, and manufacturing teams. We strive to achieve and maintain the Ideal Working Environment for our employees, for on a continuous basis we humbly say and demonstrate thanks for their dedication and professional service
Custom Weighing and Measurement Solutions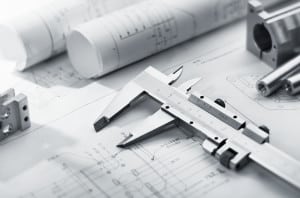 For over 28 years, ANYLOAD has been providing custom weighing and measurement solutions for a wide range of applications and industries for the global marketplace. Experienced in both large and small volume manufacturing, we offer "fast prototyping" design services, ranging from customer-specific development to modifications of our own products to suit our customers' unique applications within varied industrial sectors.
Approvals and Certifications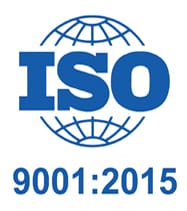 As an ISO 9001:2015 registered and VCAP (Verification Conformity Assessment Program) certified company, we are dedicated and passionately driven to upholding the highest international standard requirements for environmental practices and safety principles. We hold numerous patents on load cell designs as well as international compliance certificates such as (NTEP) set by the National Conference on Weights and Measure (NCWM), International Organization of Legal Metrology (OIML), Restriction of Hazardous Substance (RoHS), National Supervision and Inspection Center for Explosion Protection and Safety of Instrumentation (NEPSI), International Electrotechnical Commission Explosive (IECEx), Conformité Européenne (CE), and Measurement Canada approvals.
Anyload designs and manufactures some of the highest performance certified single point load cells in the world, as awarded by OIML C9 and NTEP Class III Single Cell 10 000.
Find An Interchangeable Model
Interchangeable Models Search
Locations, Services and Customers
Locations
ANYLOAD has sales offices and warehouses in Canada, USA and China. Our corporate head office and main North American warehouse is located in Vancouver, British Columbia, and to better serve North America's east coast customers, we have also established a sales office and warehouse located in New Jersey, New York.
Our Customers
Our customer base is primarily made up of scale services companies, engineering firms and re-sellers in a wide variety of markets. For the past 20 years, we have been providing sales and weighing solutions to our customers from around the world and have committed in supporting them by exclusively selling our products for re-selling purposes only. If you would like to become a dealer please feel free to contact us or if you need to locate a dealer in your area, please contact us for a list of reputable ANYLOAD dealers.
Your message has been successfully sent, thank you!
We apologize but your message could not be sent, please try again or feel free to call us.
Amplifiers and Junction Boxes

ANYLOAD load cell amplifiers provide load cell and transducer signal conditioning and can accommodate all strain gauge type load cells while junction and summing boxes accept inputs from multiple load cells and sum the generated signals into a single output to ensure an accurate multi-cell balance adjustment.

View Products

Force Measurement

ANYLOAD provides comprehensive force measurement solutions for static and dynamic forces. Our force measurement transducers and sensors are used in tension and compression applications in a variety of industries such as the automotive industry, food processing and packaging and textile manufacturing.

View Products

Hardware and Accessories

Our line of load hardware and accessories includes load cell kits, load cell mounting and leveling feet, spacers and shims, rod ends, eye bolts, load cell cable, load cell connectors, cable splicing kits, lightning arresters, shackles, floor scale guards, floor scale bumper protection and floor scale ramps.

View Products

Indicators, Remote Displays and Printers

ANYLOAD indicator models 805TS and 805BS are Measurement Canada and NTEP approved. Our indicators are available in a variety of materials ranging from aluminum to 304 stainless steel enclosures and come with a variety of display options ranging from LCD, LED to large displays and wireless options.

View Products

Load Cells

ANYLOAD has a comprehensive variety of standard load cells including: single ended shear beam, double ended shear beam, s-beam (s type), single point, canister and disk load cell, planar, load pin, load button and tension link.

View Products

Other Instruments

ANYLOAD instruments are tools that can be used in testing and troubleshooting load cells, weighing scales and other related weighing devices. The Load Cell Tester is a stand-alone hand-held device that was specially designed for full troubleshooting of strain-gage based load cells. The Test Mount is an easy-to-use mount that can be used for demonstration or testing of your scale indicators, remote displays, printers, computers, PLC, etc.

View Products

Scales

ANYLOAD has a wide variety of scales that include: animal and vet scales, balances, bench scales, counting scales, crane scales, dynamometers, dial and spring scales, floor scales, load bars, pallet jack scales and shipping scales.

View Products

Test Weights

ANYLOAD test weights are used to calibrate and check the accuracy of scales. Available in stainless steel or cast iron, our test weights are available in a wide range of capacities and can be purchased as complete sets or in individual capacities.

View Products